A Renovation of the existing 15 Screen Theater to Recliner Seating using Geofoam and Concrete Toppings to create new stadium seating tiers.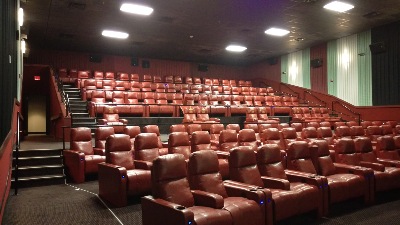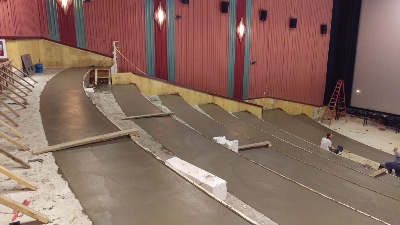 A 50,000 SF Addition and to the DeKalb Public Library.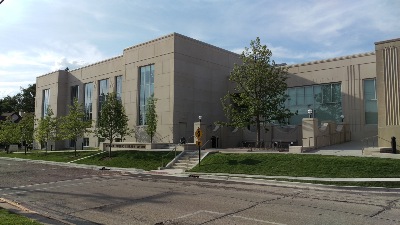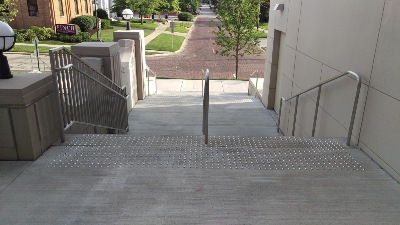 Owner: Morton Grove Park District. CM: McHugh Construction

The Oriole Park Aquatic Center Project is a ground up renovation with all new CIP Concrete for the Lap pool, Dive Platform, Zero Edge Wading Pool, Pool Decks, New Concession/Bath House facility, and Colored Concrete Sidewalks.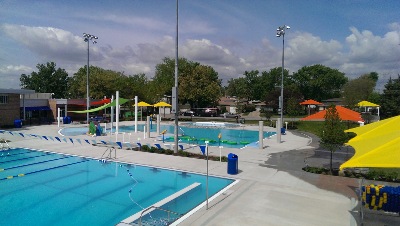 Owner: U of C Medicine General Contractor: Premier Design + Build

The Silver Cross Cancer Center Linac Vault Project is a new treatment containment vault added to the existing Cancer Center facility. The Containment vault is a cast in place mass concrete structure. The Concrete lid on the vault is composed of 250CY of concrete which is equal to over 1,000,000 lbs.

Matrix Concrete formed and shored the lid and placed the concrete all in one pour. The concrete mix design was optimized for mass concrete and mass concrete curing and protection procedures were utilized to ensure the heat of hydration does not exceed allowable limits. Matrix Concrete has the experience and expertise with a proven track record of success to ensure the proper safety measures and quality control is in place for these types of mass concrete projects.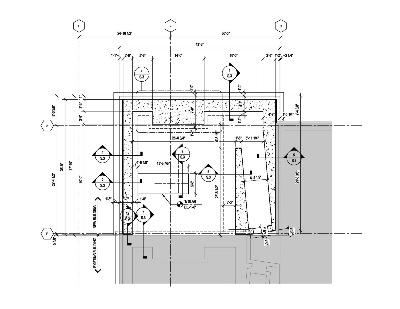 Owner: Skokie Hospital

The Skokie Hospital Surgical Pavilion is a new 75,000 SF surgical wing addition to Skokie Hospital. The Project consists of a full basement with basement foundation walls as deep as 21 feet in some areas and 3 levels of slab on metal deck.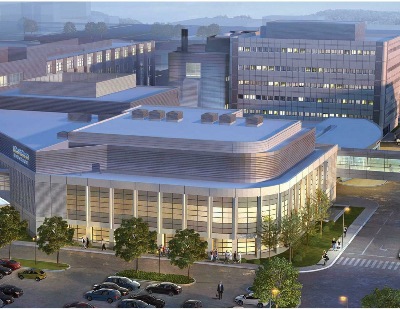 Owner: Loyola University. General Contractor: Bulley & Andrews

Loyola Station is a a four-story, mixed-use building with 41 one-bedroom apartments over approximately 15,000 square feet of retail space.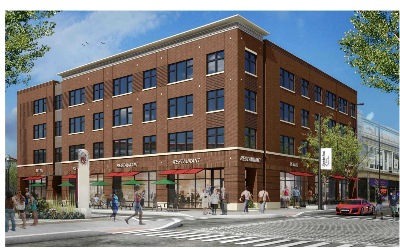 Owner: Argonne Nat'l Labs. General Contractor: Clark Construction

The Materials Energy Module is a Two Story Cast in Place Addition to the New Energy Science Building.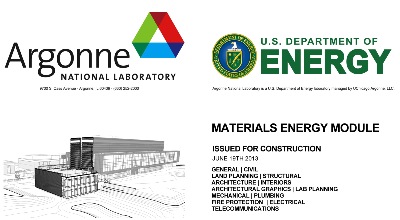 Owner: Argonne Nat'l Labs. General Contractor: Clark Construction

The Advanced Protein Crystallization Facility (APCF) will establish a state-of-the-art highly automated laboratory, integrated with a scientific collaboration facility, for production and characterization of proteins and protein crystals in order to take full advantage of Argonne's capabilities for determining the three-dimensional structures of proteins and characterization of their functions. This state-of-the-art laboratory will provide researchers with the most advanced technology for protein science experiments in the state and the nation. Argonne Project Web Page: http://web.anl.gov/apcf/index.html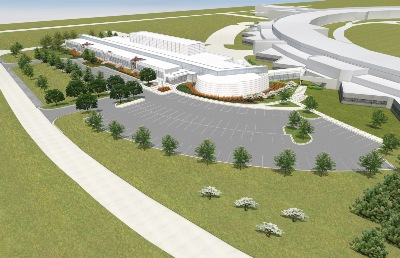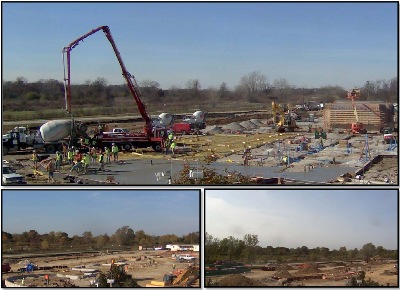 Developer: Sandz Development www.webstersq.com

Webster Square is an adaptive reuse of the former Lincoln Park Hospital that blends with the charm and character of the neighborhood. The project is Lincoln Park's most comprehensive environmentally conscious development to date, offering first-class amenities to area residents and visitors alike.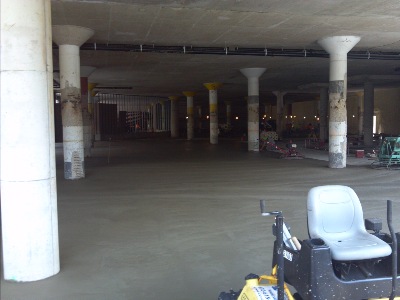 (Above) Webster Market Structural Re-topping of CIP Deck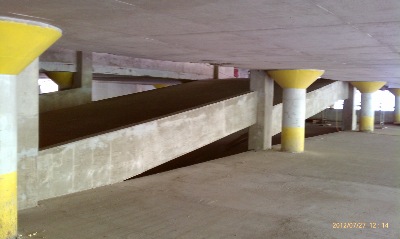 (Above) Webster Market Garage new CIP Parking Ramp installed in existing garage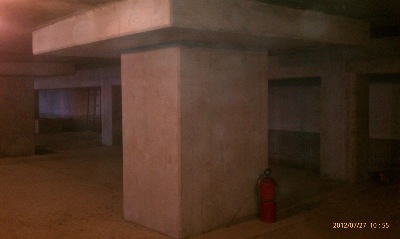 (Above) One of multiple Column Encasement for structural reinforcement of the existing Columns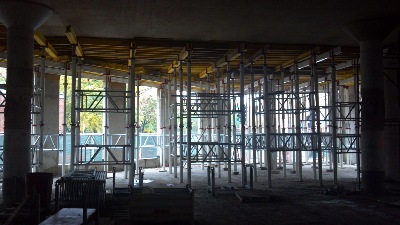 (Above) Some of the CIP Deck Shoring for new structural slabs added to the existing building.



Owner: College of Dupage. Construction Manager: Pepper Construction

COD Website: http://www.cod.edu/index.aspx

MATRIX's Scope of work includes: New Colored Concrete Walks, Stairs and Handrails at the South Terrace Access to the BIC. New Colored Concrete Walks and Precast Planter Curbs at the MAC & SRC, New Fountain foundations at the North Entrance of the BIC.

The start of the work at COD was kicked off with the Installation of the New Chaparral Statue installed by MATRIX.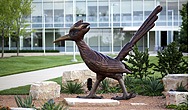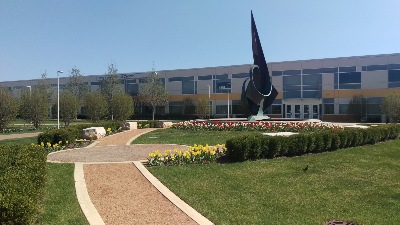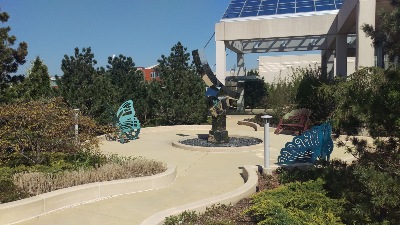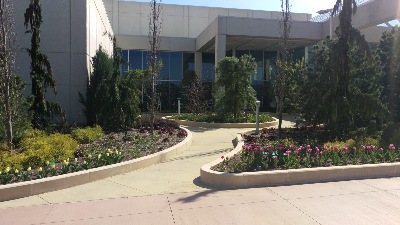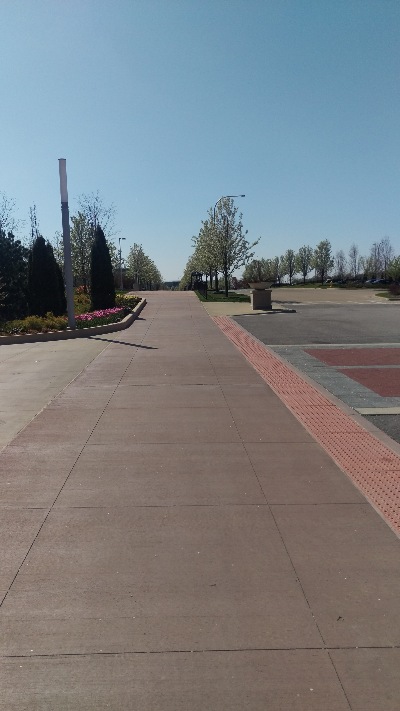 Owner: University of Chicago General Contractor: Premier Design + Build

Renovation of the 98 year old Harper Theater. The University of Chicago plans to bring The New 400 Theaters, an independent movie operator that will offer a mix of art, children's and wide–release films, in the buildings at 53rd Street and Harper Avenue.

BEFORE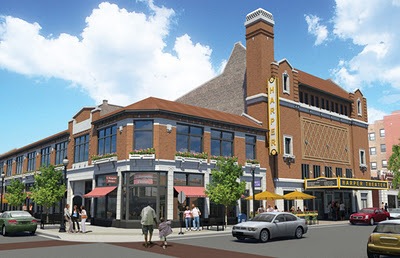 AFTER

More images: http://www.r25productions.com/?p=2903


Construction Manager: Shales McNutt Construction

When the Project is completed Patrons will be able to Drive up to the new materials return box in the parking lot. Grab a comfortable chair by a sunny window in the new welcoming atrium, or get down to work in the lobby Internet café.

More info: http://www.barringtonarealibrary.org/library-renovation.html


Construction Manager: W. B. Olson, Inc

The Renovation Plan is includes a New Entrance Foyer addition in the lower level Parking Garage and the remodeling of the adult services wing. The space will be modernized with a collaborative, technology-infused layout with meeting rooms and a new quiet area.